Welcome to Nihonto Antiques
Over 30 years of experience in Japanese Swords & specializing in art quality sword polishing & restoration.
Studying The Sword
Handling & researching as many swords as possible in hand is the best way of understanding swords, not through books alone.
TAKE ADVANTAGE OF OUR SUMMER SALE!
Up to 25% off the majority of our items.
Email, item number/fss # if interested in taking advantage of this offer!
Click this LINK to see sale selection!
No Results Found
The page you requested could not be found. Try refining your search, or use the navigation above to locate the post.
SHINSA APPRAISAL TEAM
COMING TO CALIFORNIA
IF YOU CAN'T TRAVEL TO THIS EVENT WE CAN SUBMIT SWORDS FOR YOU!
This August 2017, the NTHK Shinsa team from Japan will be conducting a professional appraisals for swords and fittings.
If you are interested in having us submit your items for shinsa, email us for details. Availability is limited!
Yoshikawa Eiichi:
Shinsa team head, director of the NTHK, curator of swords for the Japanese Imperial Household Agency, the Shosoin Imperial Repository and the Seikado Museum collection. Head of the Yoshikawa school of sword polishing and polisher to the Imperial Household.
Welcome to Nihonto Antiques
The Nihonto Antiques website was started as an educational and informational site on Japanese swords.  This includes Antique Japanese samurai swords, Sword Fittings and other related antiques. Photographing these Japanese swords and antiques involved many hours of work, in addition to designing and presenting these items in our gallery. The Japanese Swords or in Japanese Nihon-to website offers Antique Japanese Swords For Sale including Japanese Samurai Tachi, Katana, Wakazashi, Tanto, and Koshirai/Kodogu. There are also many interesting facts on Japanese Sword Polishing that you may find useful on the site.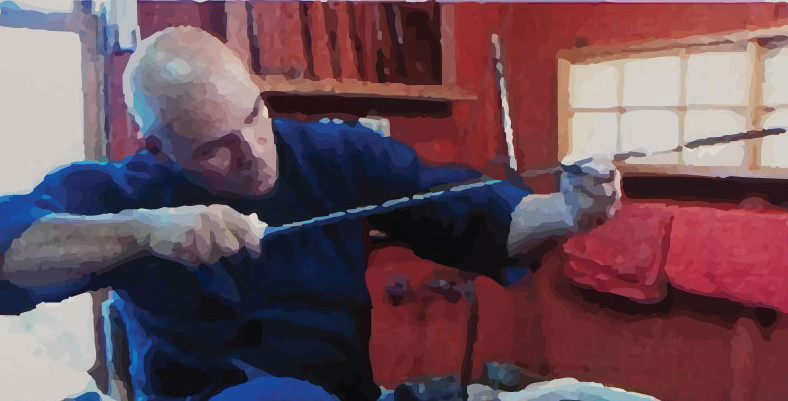 For Sale