Koto Bizen Tanto (fss-641)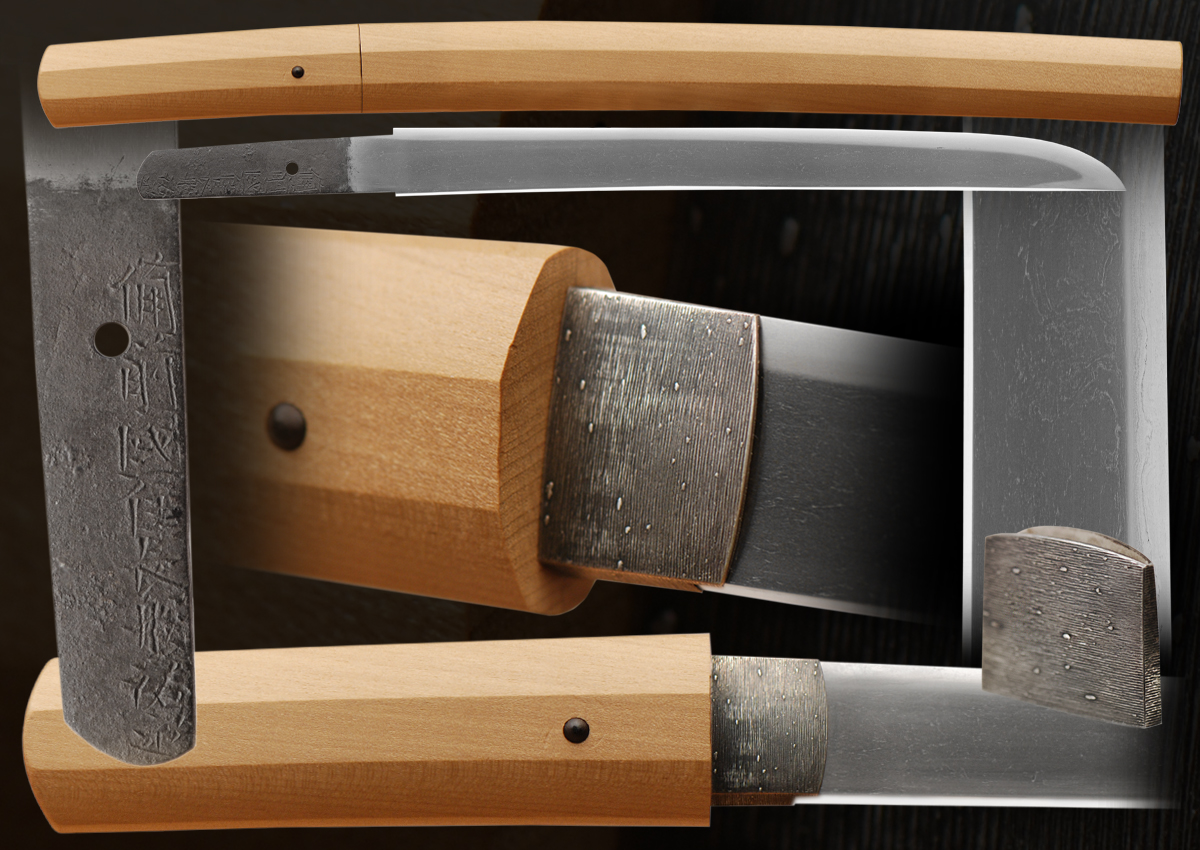 A very nice TANTO signed BIZEN NO KUNI JU FUJIWARA SUKESADA . This sword is finished in a classic Bizen style of smiths and is most likely from the koto/shinto era. There were many smiths working at this time and could be one of the many Sukesada smiths. It is constructed in typical bizen fashion with bizen tang and hira zukiri in shape. This sword should be submitted to Shinsa .The hamon is Sugu-ha with much activity and plenty of nie with nioi. The hada is a mokume/itame mix.
It comes mounted in a beautiful shirasaya with a silver habaki. A brilliant example of a Bizen sword with an abundance of hataraki.
The sword is very attractive and retains the original Bizen shape and is ubu with one hole.
A very nice koto tanto with no and extremely healthy for a koto period piece.
Mei: Bizen no kuni ju osafune sukesada
Date: koto 1400's - 1500's
Nagasa: 11 3/4 inches
Sori: 3.0 mm
Width at the ha-machi: 27.8 mm
Width at the yokote: none
Thickness at the mune-machi: 5.5 mm
Construction: hira-zukuri
Mune: iori
Nakago: ubu
Kitae: mokume/itame
Hamon: suguba
Boshi: maru
Condition: good polish
This sword is on consignment.
(shipping and insurance included)
Email us if your interested in this item and remember to include the order number for this item: fss-641.
This sword has recently passed shinsa.  This is the work sheet, the oficial papers will take a few month to be made and sent from Japan.  These papers will be forwarded to the new owner when this sword sells.
For Sale
Owner's Price is $3400 for him minus 15% for us at this point.
Name:
Knute Landreth
304 Tierra Berrenda Dr
Roswell NM 88201
575 910 2957
wapiti8@q.com
Description: Silver habachi, shirasaya plain