Shinto Jumio Katana (fss-642)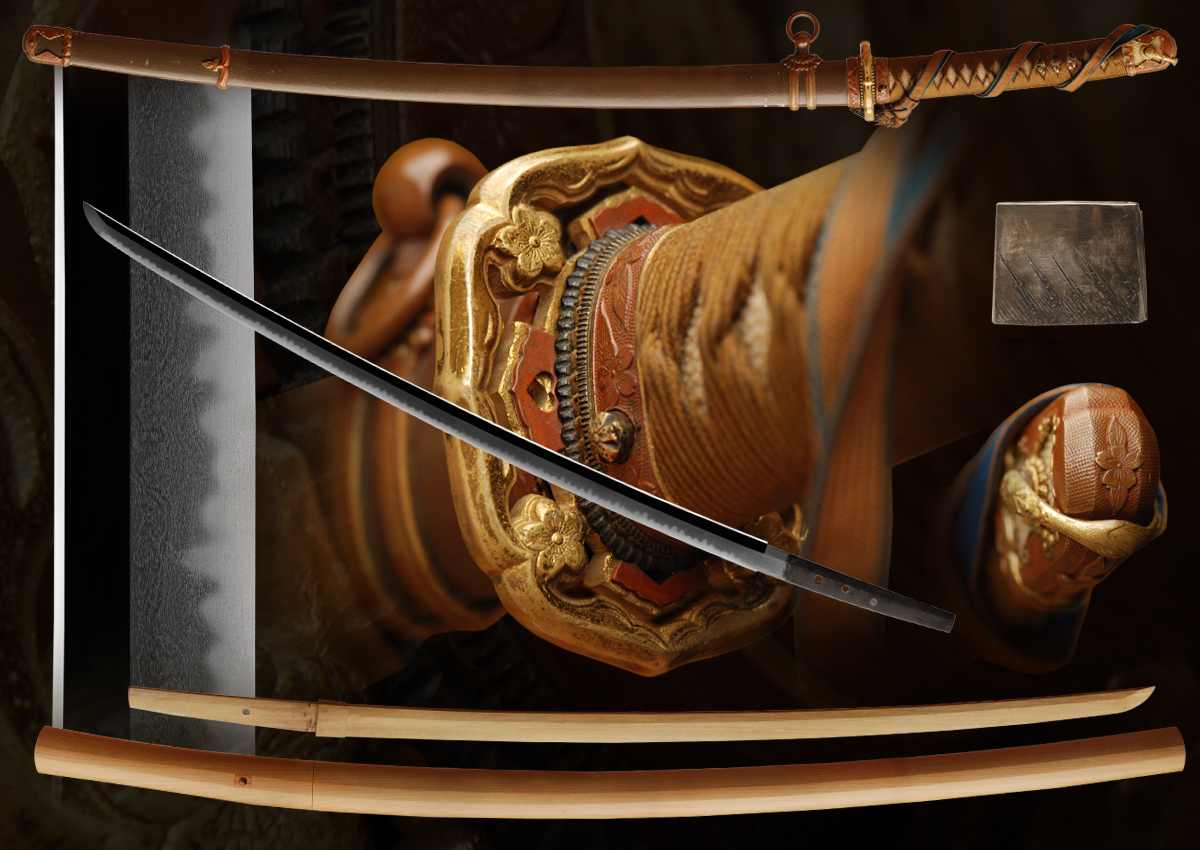 This is an exquisite katana that has beautiful activity and is in a great polish.  It is from the shinto era around 1600's and accompanied with NBTHK papers attributing it to a Jumio wordsmith and also attesting to its quality.  This sword is in a fresh polish that was done in 2006. The hamon is gunome midare and is extremely well done.  The beauty of this blade starts in the shape and then is clearly expressed in the hamon and hade.   The hada is very rich and profoundly active.  The fact that it is in a fresh polish really brings out all the fine details of this sword.  The sword is also accompanied with papers from the NBTHK attesting to the quality, age and smith.  The mounts are also very interesting and of great quality that even come with a tassel.  This beautiful sword is even more interesting when viewing in hand.  A fine collectable sword in fresh polish.
Mei: mumei
Date: shinto 1600's
Nagasa: 27 inches
Sori: 16.0 mm
Width at the ha-machi: 28.4 mm
Width at the yokote: 18.5 mm
Thickness at the mune-machi: 6.0 mm
Construction: shinogi-zukuri
Mune: iori
Nakago: suriage
Kitae: mokume
Hamon: gunome midare
Boshi: maru
Condition: fresh polish
This sword is on consignment.
(shipping and insurance included)
Email us if your interested in this item and remember to include the order number for this item: fss-642.

For Sale
Purchased from me in 2006 for $5,000.
Name:  Robin L. Rielly
Description:
- Jumyo
-Brown/blue tassel
Adress: 20 Chalfont LN Manchester Township, NJ 08759-7302